Yes, then i have visited Nicos Belgian beerhouse in Corralejo on Fuerteventura which is one of the Canary Islands.

If you end up here and love beer, maybe Belgian beer even this place is a must!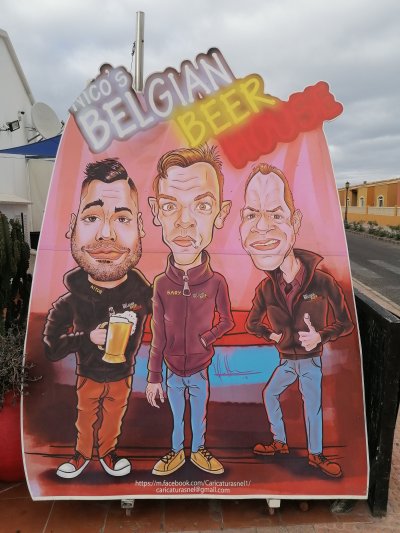 I was met at the door by a very nice man who took me in hand and welcomed me and introduced himself as Nico.

I was a bit taken aback by the nice welcome so had a hard time sticking with my bad English and also welcomed him!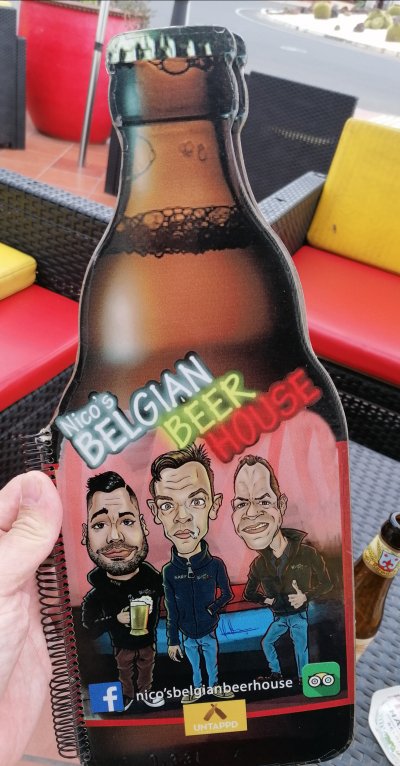 Then I asked when he started this amazing place and it opened in 2014. Nico got the idea after he was here on vacation. I got the quirky drinks menu in my hand that was designed like a bottle. Belgian beer was very interesting here. Also, do not think it was so high prices but the average was 5 euros.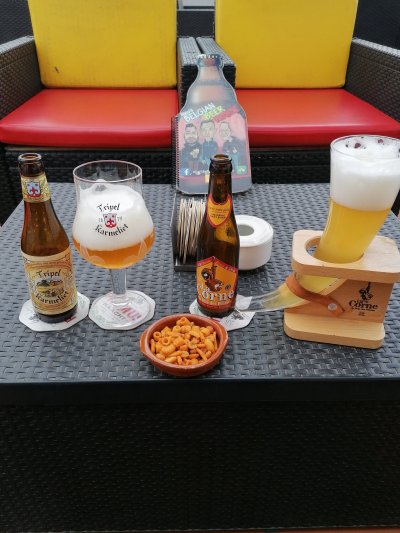 Ordered 2 pieces of beer right away, Tripel Karmeliet, Brouwerij Bosteels. This is brewed on a 300 year old recipe. Taste with ancestry of banana, vanilla, orange and flowers.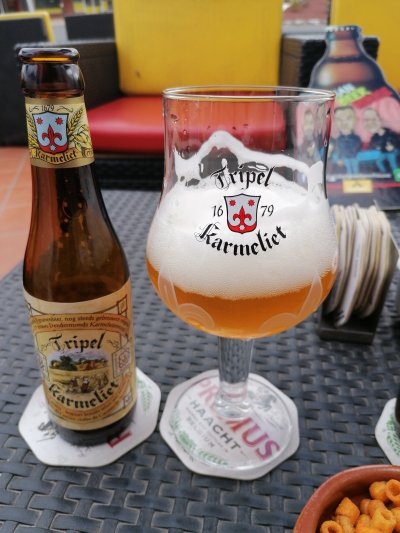 Beer 2 became a beer that I strangely did not appreciate before. La Corne / Blond from Brasserie d 'Ebly. Was very pleased with this now and also the way it was served, in the horn glass in its wooden position. Nico rebuked me by showing what grip I would have when I drank.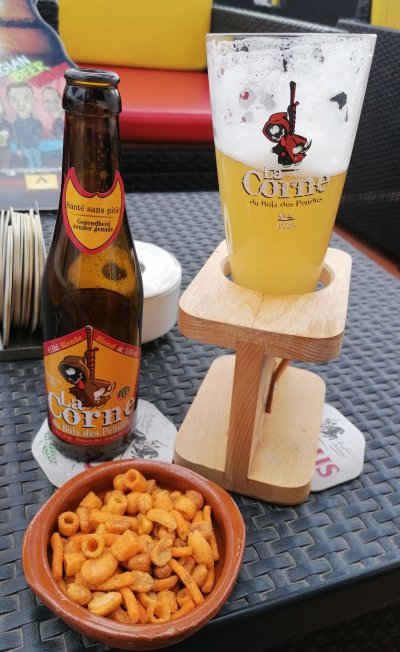 A pleasant afternoon with several happy visitors who slipped into some Belgian beers. The assortment consisted of about: 50 different bottles of beer. Tasted 5 bottles of beer and was very pleased.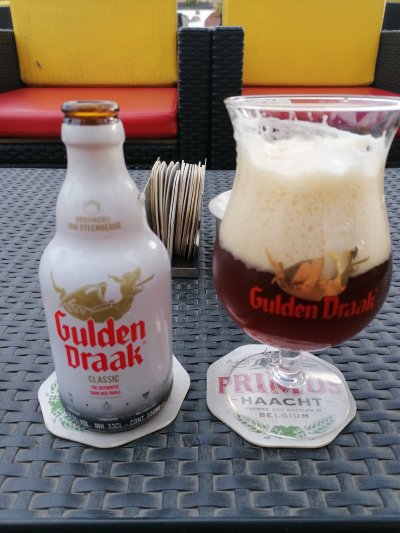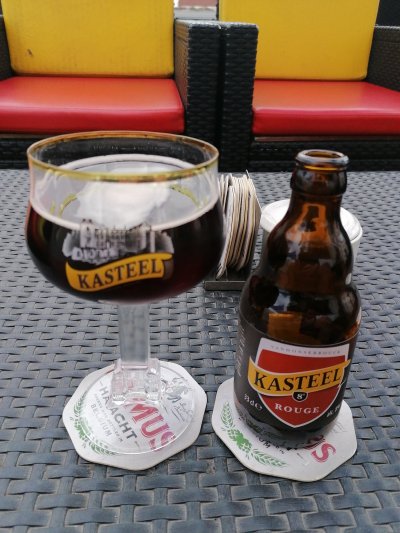 This place I will return to, maybe even before I go home! That said, very nice owner and staff who worked here. They took hold and thanked me for the visit before I left. I ended the visit with a draft beer that tasted very good ..